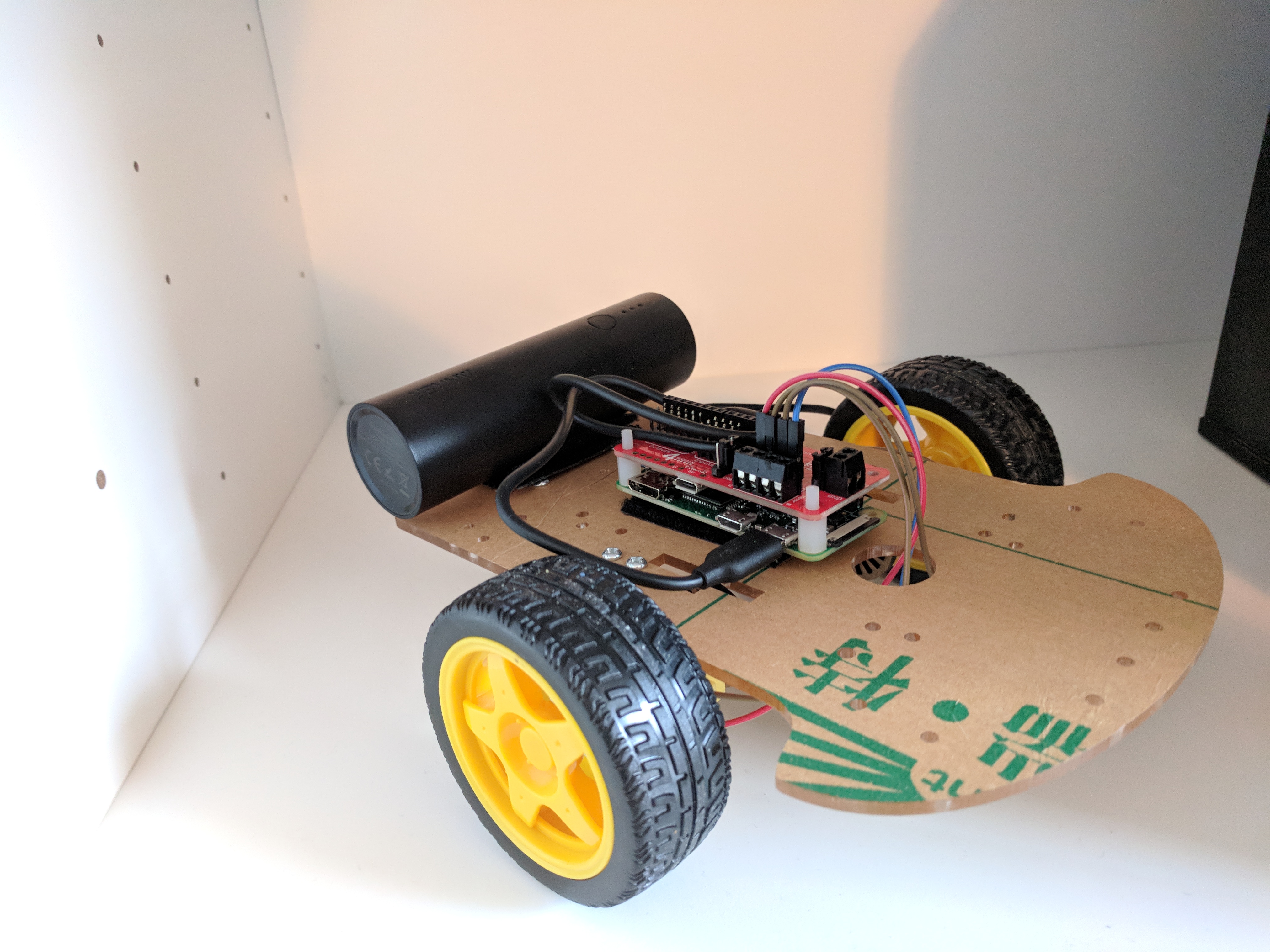 It lives!
After 6 months of the parts I bought in march sitting on my desk I've finally built my robot.
Given how easy it was I have absolutely no excuse. I guess I just wasn't in the mood for projects.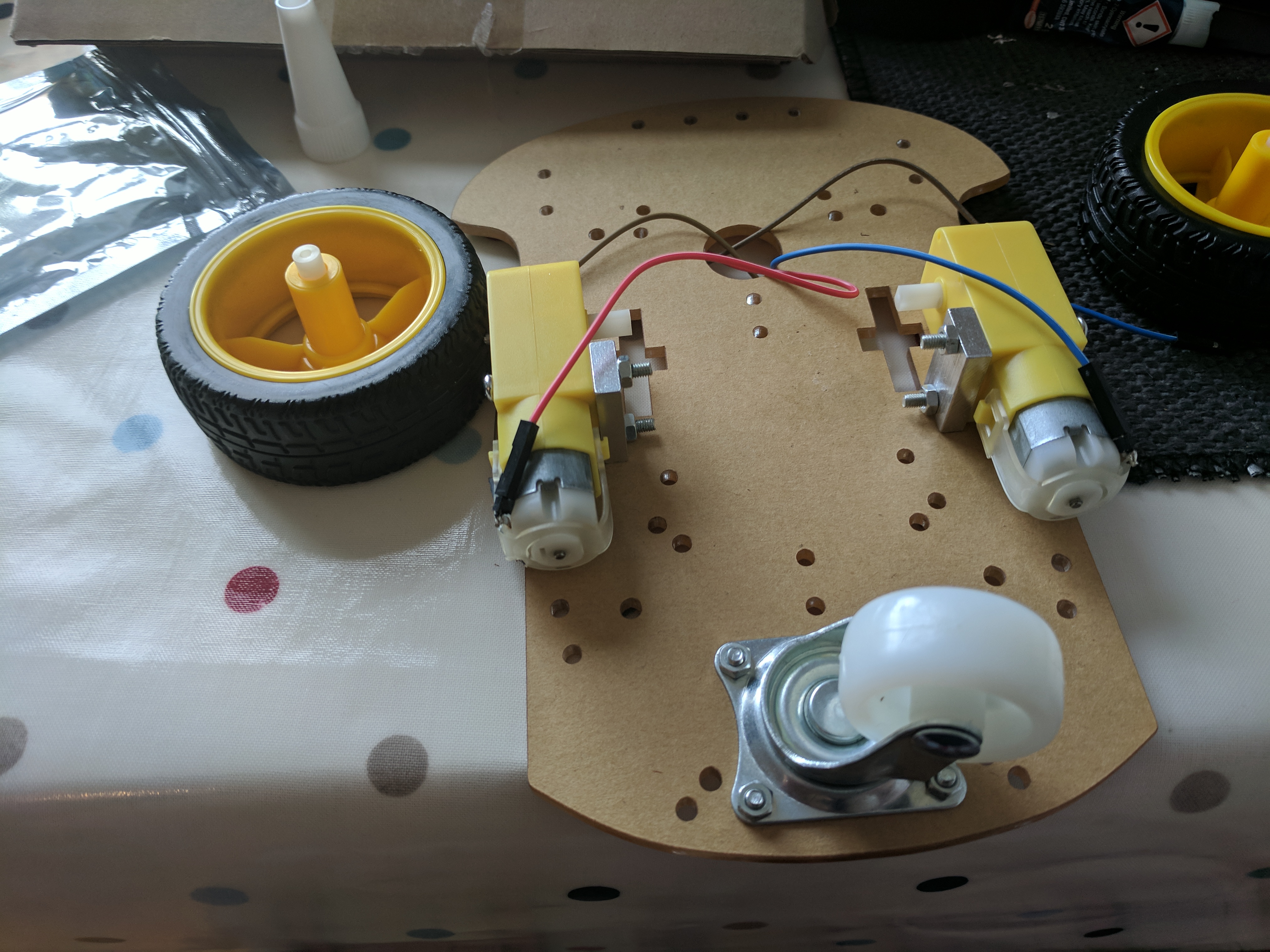 Build
The kit I've bought is cheap, it bolts together haphazardly if functionally but for the price it's pretty good. I decided to solder the motor cables to avoid them coming loose and shorting, especially as I've used a LiPo battery to power the robot.
The Pi Zero W and PiCon Zero
The PiCon Zero hat is fantastic, although it does make robotics projects somewhat easy. I just had to attach the motor cables to some servo headers and run a demo script and it worked. I'm also really impressed with the Raspberry Pi Zero W, it is a superb platform for embedded projects.
My next steps will be adding some sensors, I'm currently thinking ultrasonic and line following for basic pathing and obsticle avoidance. But I've done what I set out to do, I built a robot.