The view from the cliff tops looking out over the pacific is spectacular and watching the sun set over the pacific, an ocean I've never seen before, is very special.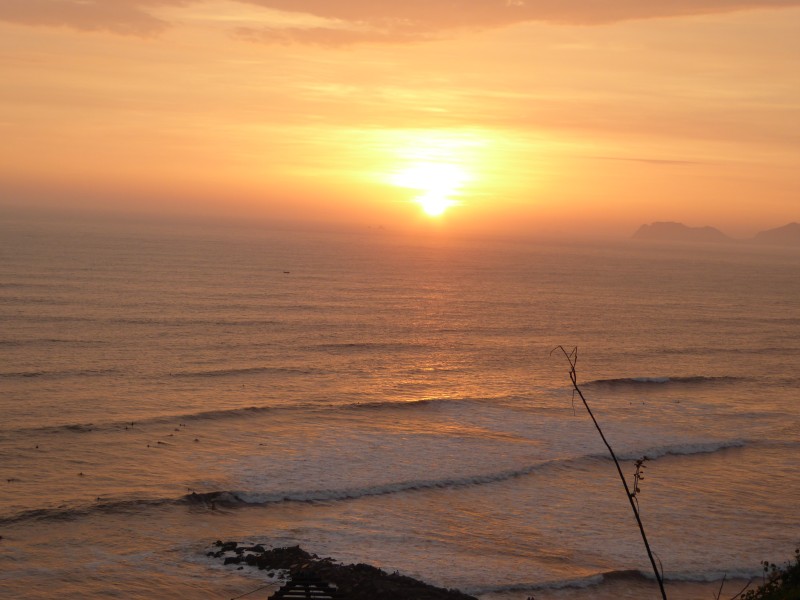 There are hoards of surfers riding the waves coming in from the pacific. I've never seen anything like it and managed to catch one carving as the sun went down.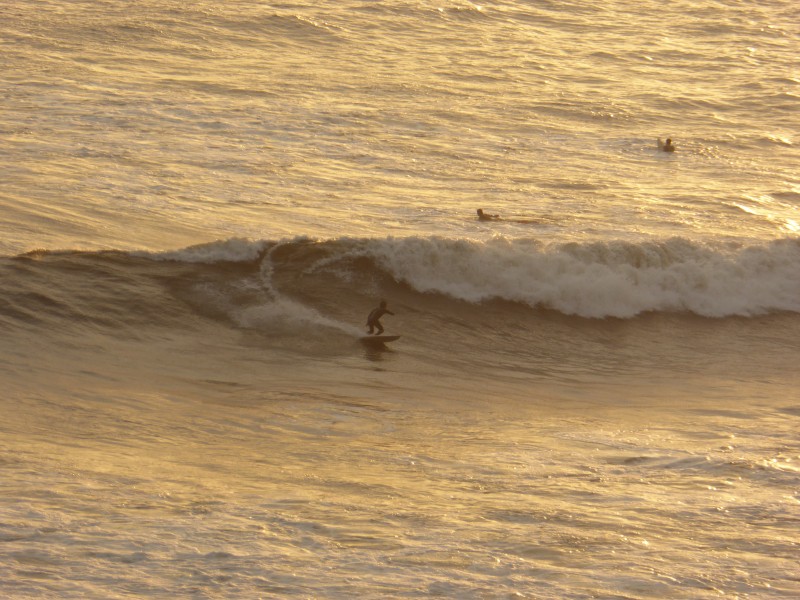 People here are very welcoming and patient with my appalling Spanish. The food is as excellent as it's reputation, I've had a couple of massive sandwiches filled with meat, coriander and lime which is the holy trinity in my mind. We went to a bar last night and were serenaded by a couple of large Peruvians singing old crooner songs and 60's rock'n'roll in Spanish.
We're planning to take a dog leg north on Tuesday to Iquitos by the Amazon before heading back South and I'm trying to book flights as we speak.
I've also managed to fix the template on Pelican following the last update so tags are now working.