This build came about from spare parts, it is heavily compromised but represents a very cheap entry point into FPV mini quads. The ZMR250 is simply the best frame you can get for the money, carbon fibre(ish) mini h quad goodness for under 20 odd quid. Be warned you may (as I did) receive a glassy carbon edition which is fibreglass sandwiched between carbon. It's still pretty strong and light but not as strong or light as a genuine CF frame and they are out there.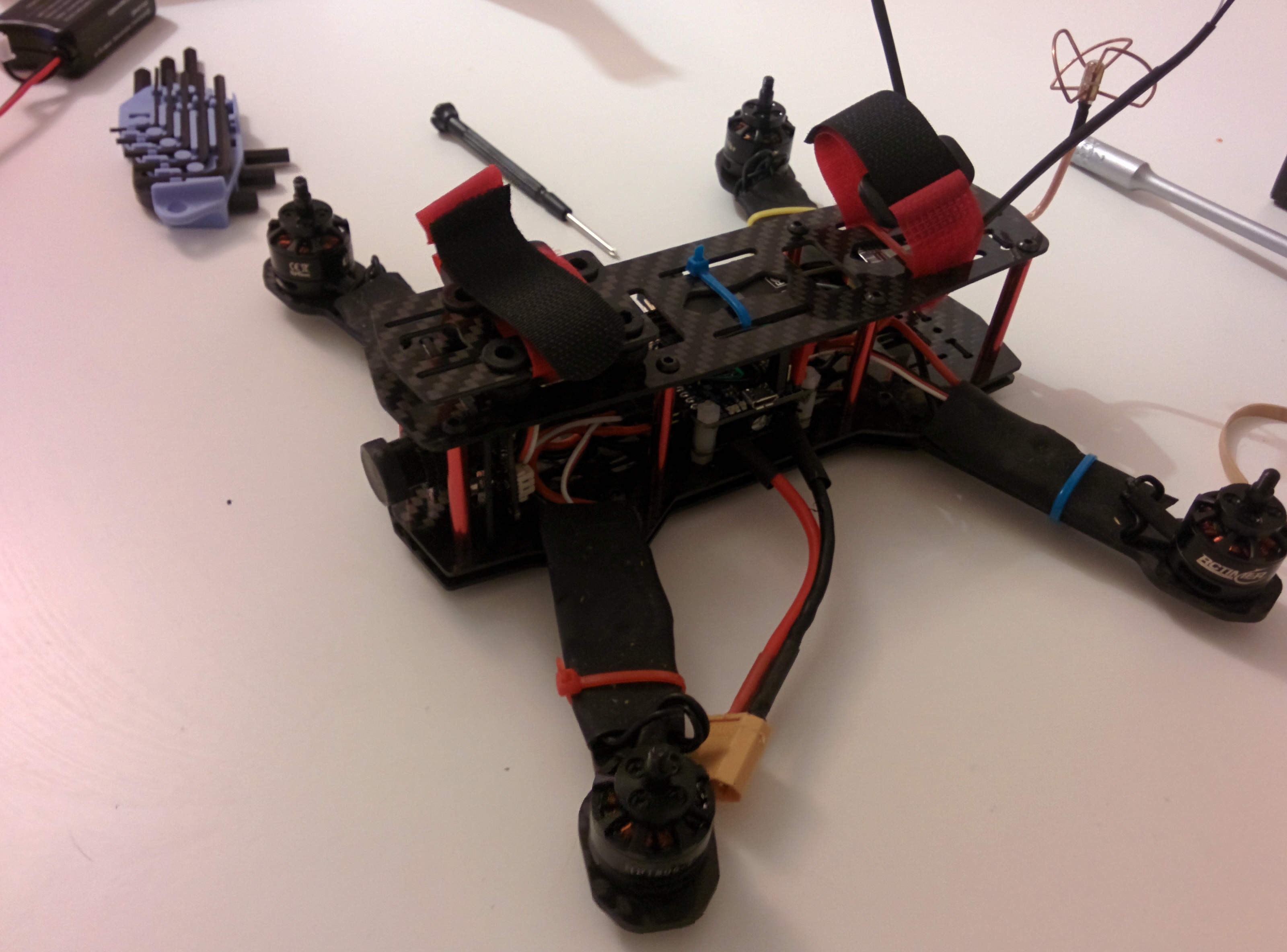 The power train consists of RCTimer 1806 2300kv motors and 12 amp speed controllers running simonK firmware. This is hooked up to an excellent little PDB I bought from Drone Matters that includes a filter for smoothing video signal. This is all soldered together without bullets to lower weight and reduce potential points of failure (aside from my dodgy soldering).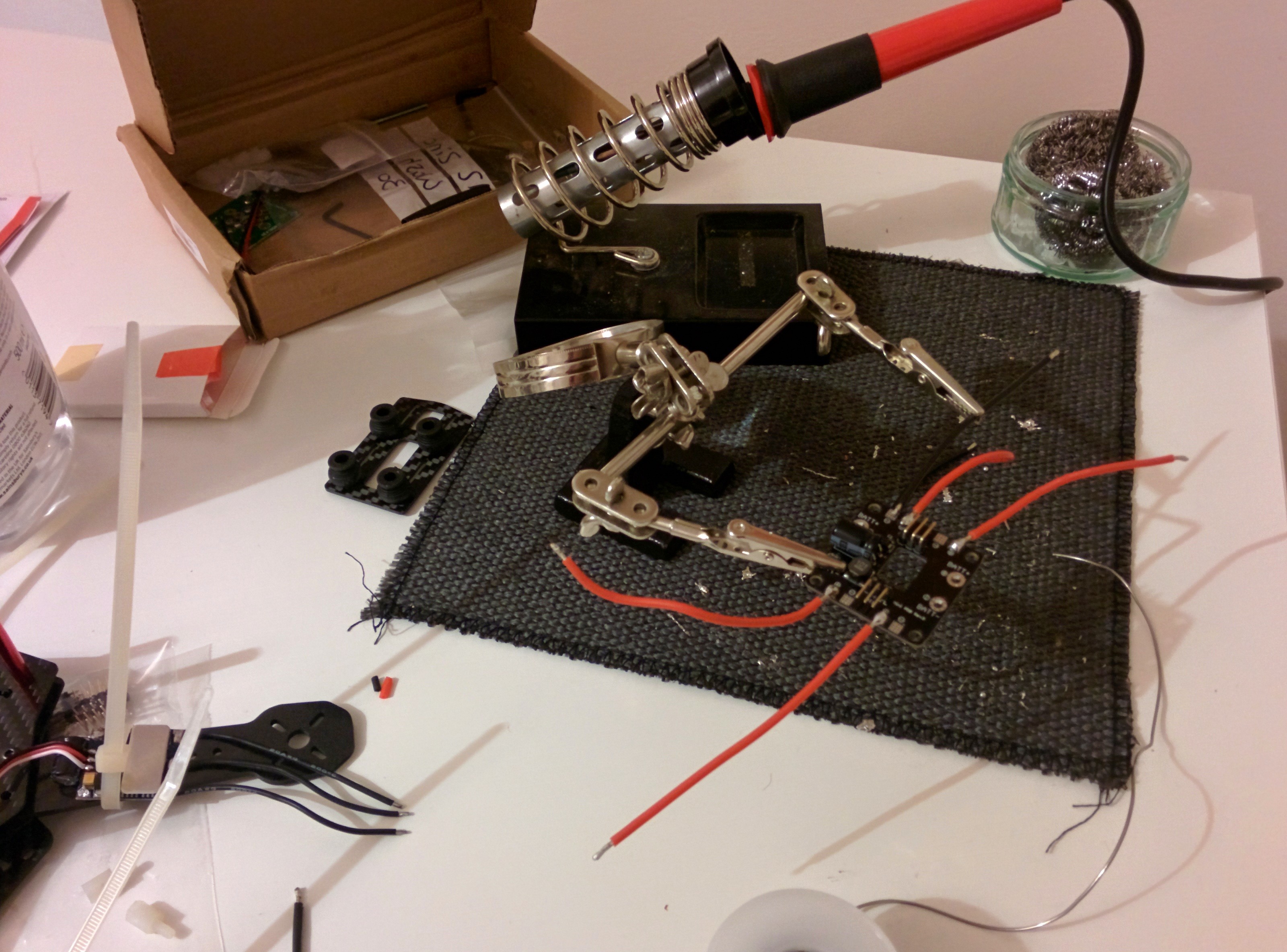 This is not what I would go with if building this again, DYS 1806 motors are much high quality than the RCTimers. Flight controller is the ubiquitous Naze32 acro, flatterer of bodge quadcopters the world over. Seriously if you are into building multi's and haven't tried these running Cleanflight, try it you will not be disappointed.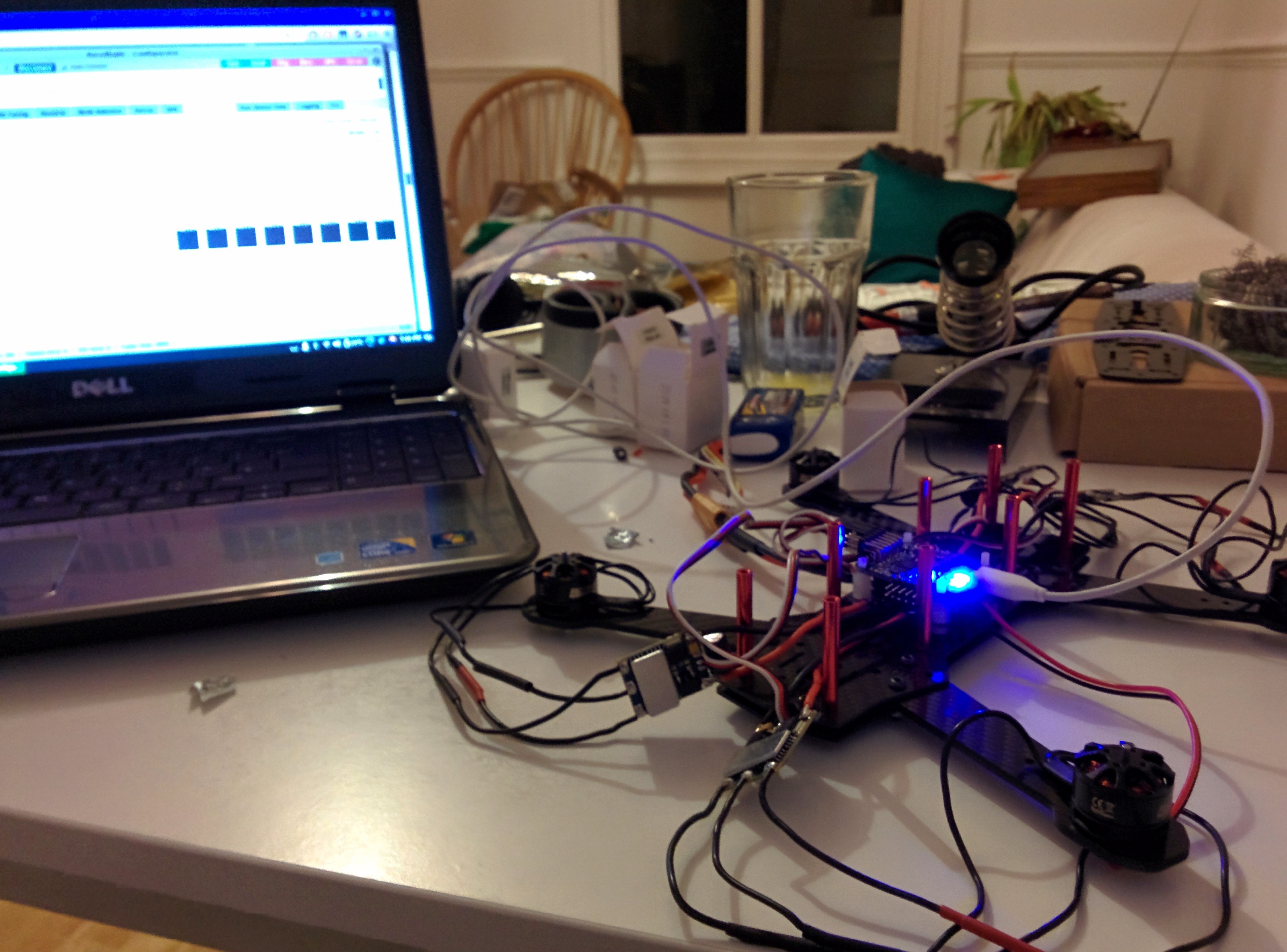 The FPV system plugs straight into the pdb, smooths the outgoing voltage and carries the video signal. All through standard servo connectors. It is really elegant and makes setting up the Sony Super HAD 600TVL with the 25mw 32 channel vtx I'm running as easy as plug and fly.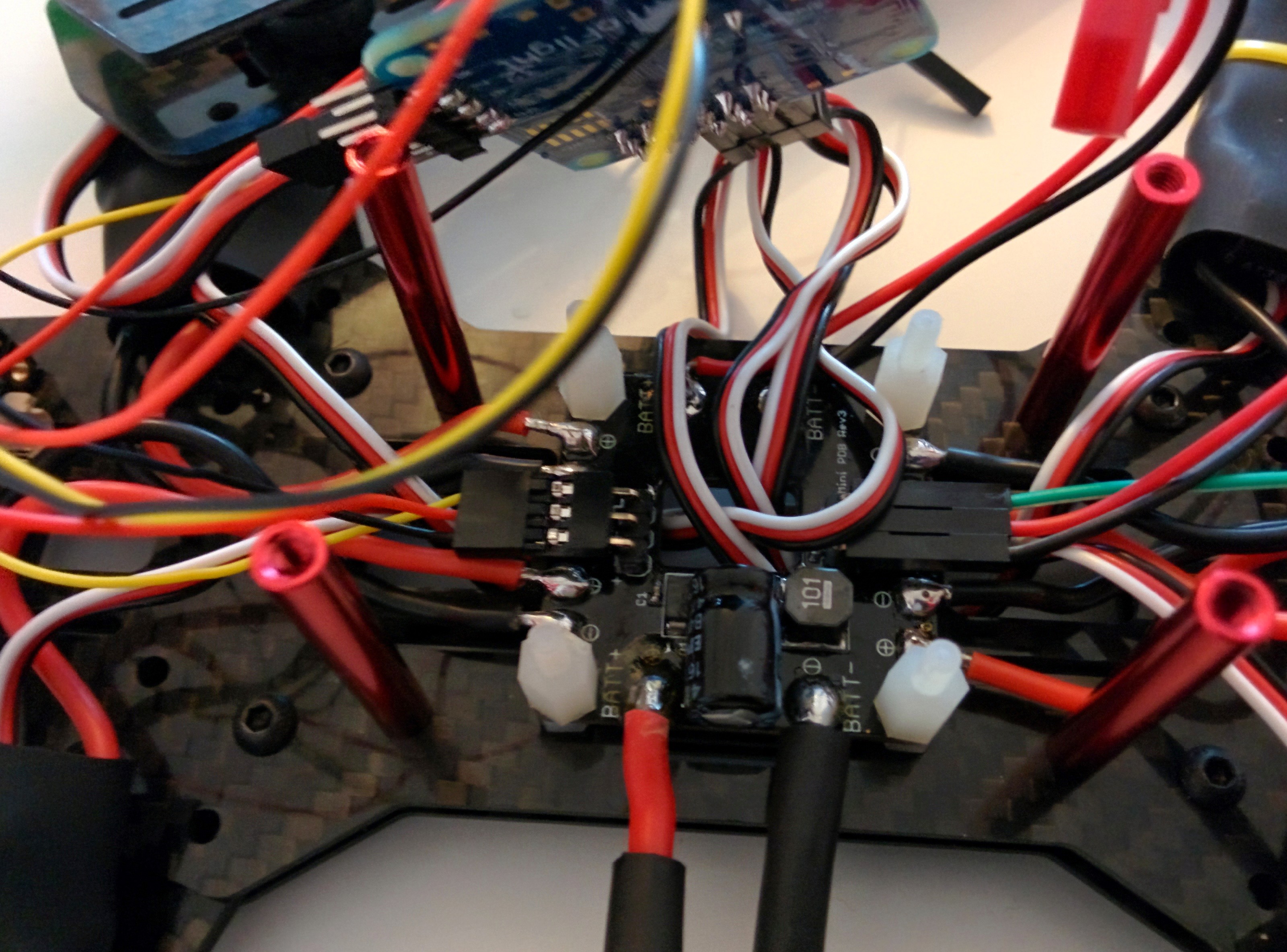 For the radio receiver I'm using the widely used FrSky D4-R ii. PPM output gives 8 channels (I use about 6) and analogue telematry sent to the FLD-02 I have strapped to my Turnigy 9xr transmitter for ultimate in bodge telemetry.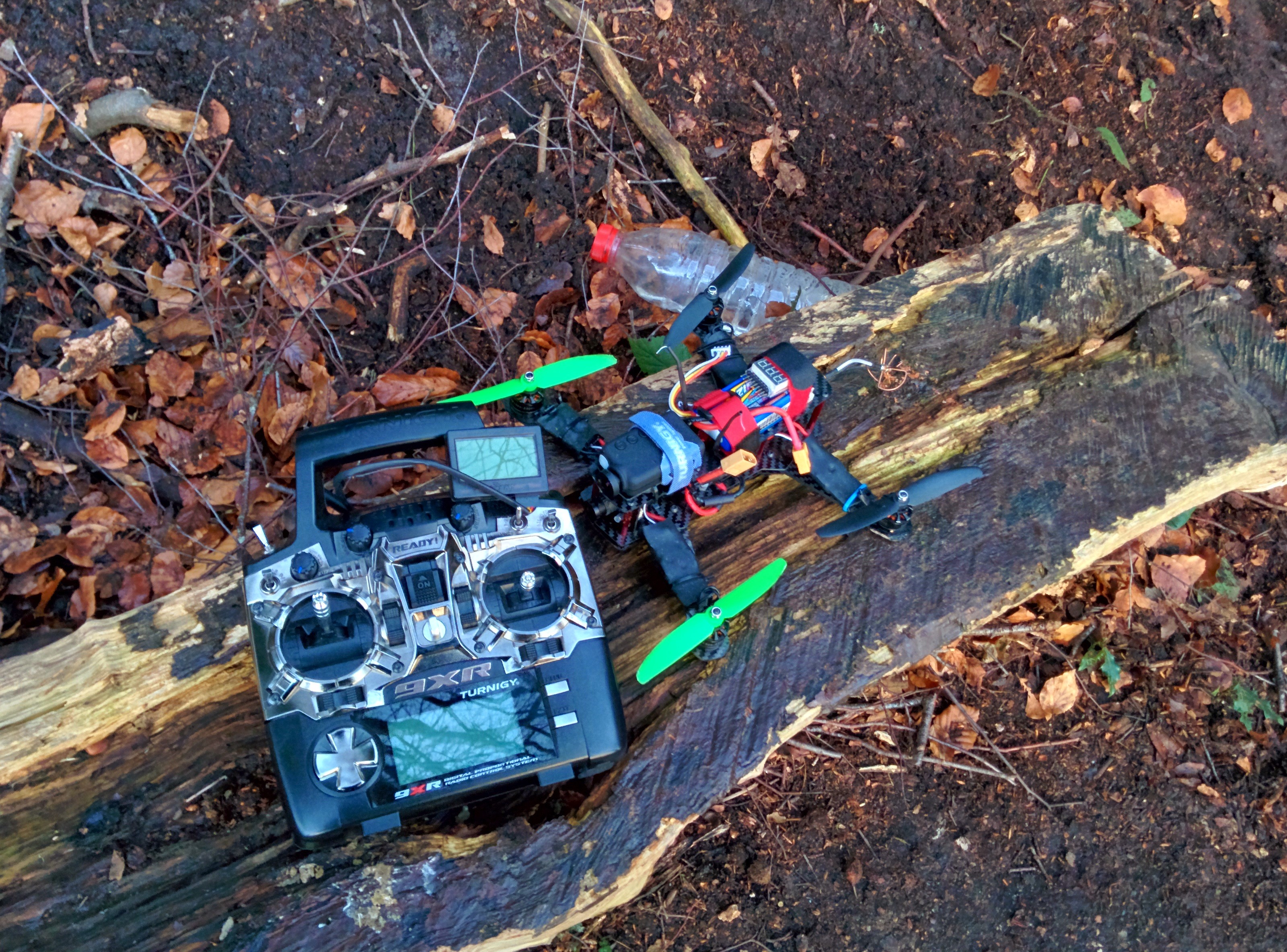 I have some plans for a rebuild, a friend from London Aerospace (thanks Tgreer) 3d printed me some spacers so hiding some of the wiring and LED strips are in the works. Overall however although untidy it flies very well, and has been a great introduction to FPV quad flying. Divebombing from 100ft is absurd fun.